130 years of new thinking: A benchmark in this industry.
RE:IMAGING means imagining something new or different, thinking something new or different, wanting to change something. The world we live in is changing faster and faster. We must constantly adapt if we want to remain successful as a company. That is Kroesing's creed.
A picture or a film can permanently change our perception and our world of thoughts in just a few seconds. An image is transmitted through the eye directly into our limbic system, the center of our emotions. Our emotions control our behavior. The image has power and transmits information faster and more efficiently than any other medium.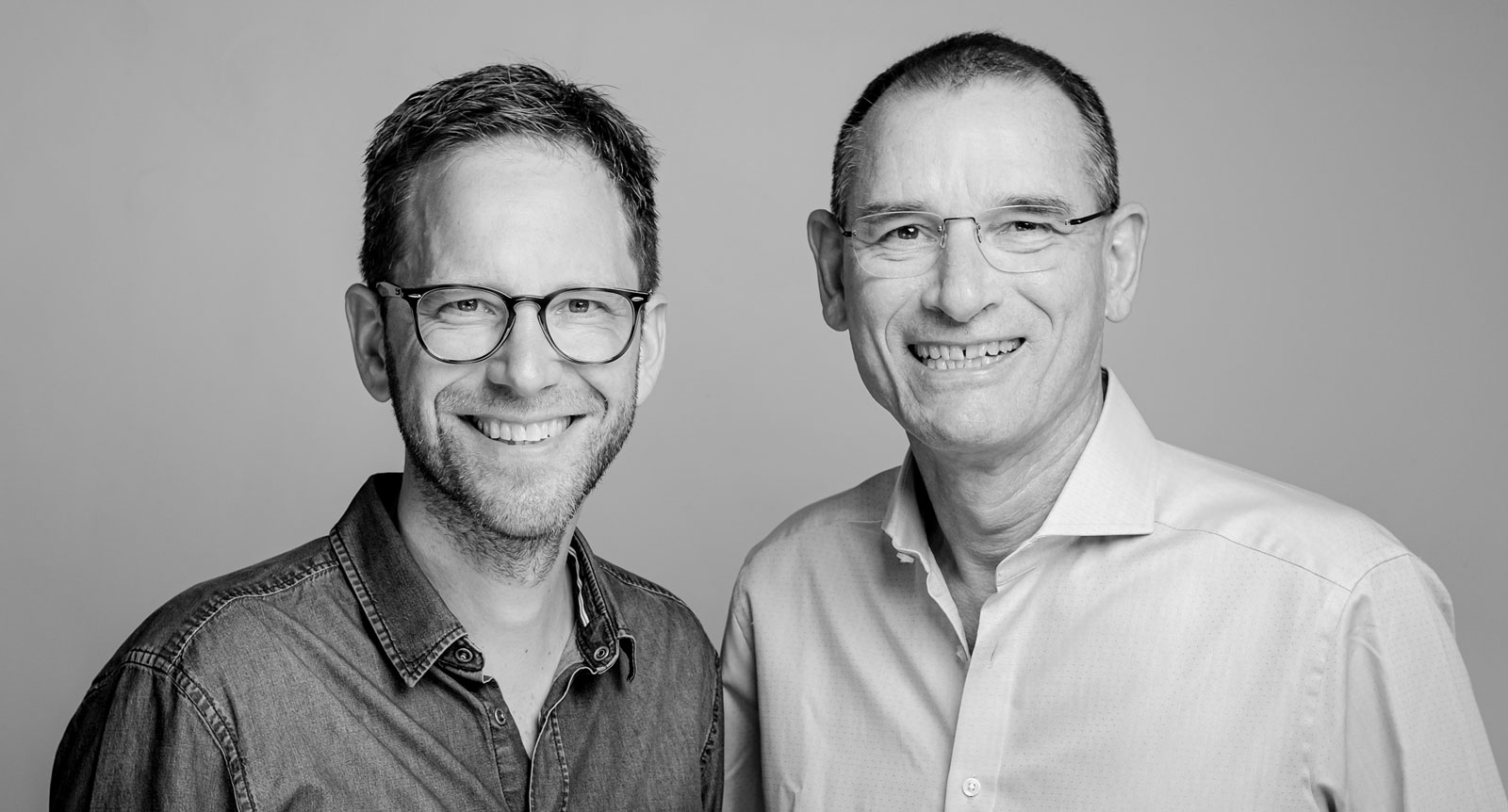 For many years, Dietrich worked as a graphic designer and freelance photographer in Germany and internationally before joining Kroesing Media in 2012 as a managing partner.
At Kroesing, traditionally learned, solid craftsmanship meets visionary thinking. Dietrich makes emotions visible and optimally converts them into digital formats. Photographing and filming people in the most varied of situations and environments, on the most diverse of occasions and with special challenges: that inspires him. 
Regionally rooted and cosmopolitan, the team strives for sustainable action and sustainable production.
It is personally important to Dietrich to be able to break new ground and to challenge the limits of creativity. A good and trusting relationship is one of the most important prerequisites for the added value he creates.
Georges Stocker gained his experience in Switzerland, Germany, the USA, Brazil, France and Italy. He is a graduated engineer (ESIG, Lausanne) and holds an Executive MBA (CEIBS, Zurich). His professional career includes management responsibility in the areas of media, marketing, human resources and logistics. Today he lives with his family in Milan and Osterode and is working, among other things, in the financial industry.
His views and insights are based on a few beliefs:
We humans must be the focus. We change the world.
For a company, nothing is more important and at the same time more difficult to implement than change.
If you know what you want, do it and do it fast. It doesn't matter if others think it's wrong or right. It just matters that you believe in it.
To be able to create emotional, ideal or material values for our customers and employees is an honor, a distinction.
We can only create value if people trust us. And we thank you for this trust.
If you are a talented designer of digital media and you are very familiar with internet programming, it is worth giving us a call. The same goes for talented photographers and filmmakers.
The cooperation can be very versatile: for example as a freelancer for specific projects or as a permanent position. The workplace can also be chosen flexibly. Attendance is only compulsory if it is necessary to be able to fulfill the operational requirements of the company or the project.